Welcome to Money Mondays!
(If you are not reading this post at www.howisavemoney.net or in your feed reader, it may have been stolen from my site.)
I used to post my financial inflows and outflows on Fridays in the past but I decided to move this to Mondays instead. Normally I go grocery shopping on Sundays after church. Now I  will post the last week's worth of financial inflows and outflows on Monday so that I can include the weekend spending as well.
This week my financial outflows were:
$108.09 for the electric bill. This is lower than the previous bill but still a bit high for us. The last room mate had a big part to play in this bill but she has since moved out.
This week my financial inflows were:
$5 gift card from Walmart. They messed up one of my online orders and sent me a gift card to apologize for the shipping delay.  I never order anything that I need in a hurry so the two day delay was not a problem for me
$25 gift card from redeeming Swagbucks. You can sign up for Swagbucks by using my referral link. I get 10% of the value you earn so the more you earn the more we both win.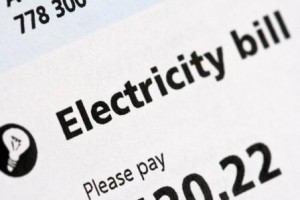 $20.00 from my room mate for her portion of the electric bill. She was only here for about a week during the period of the last bill so I did not accept half of the bill. She actually offered me half in cash, but I could not in good conscience allow her to pay for something she did not use.