Best Debt Consolidation Information and Advice (Guest Post)
If you are researching your options for debt relief today, you are not alone. So many people are faced with financial struggles brought on by a high debt level. This is often coupled with a tight budget and inadequate savings that forces them to live paycheck to paycheck. Such a situation can leave you in a perilous situation indeed. If you have been living off credit cards or using credit cards for emergencies and those credit cards are close to being maxed out, you know the time has come to finally make some changes in your life.
Many people consider debt relief options such as debt settlement from a company like PayingPaul.com or a debt consolidation loan as the answer to their financial woes. Such options offer the benefit of lowering monthly payments. Settlement offers the added benefit of reducing debt balances rather quickly while a consolidation loan offers the benefit of restructuring debt so principal balances can be repaid at a faster rate. These two options have either individually or jointly helped many people pay off their unsecured credit card debts. However, these options alone were not the ultimate solution to their financial issues, but rather one of several efforts made.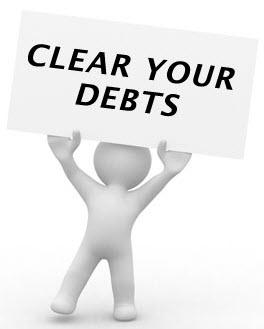 While these debt relief options do offer some benefits that cannot be overlooked and that you may want to consider putting to use yourself, the fact is that these debt relief options are not the ultimate solution to a person's financial issues. Debt is a problem, but it did not just appear one day out of the blue. It is the result of months, and likely even years, of poor financial planning and numerous budgeting issues. Debt is the cause of overspending and inadequate savings. Until these two factors are addressed, individuals who struggle with debt will continue to do so regardless of which debt relief option they choose to pursue.
If you have decided today that you are tired of living with the constant stress of being in debt and struggling to make ends meet each month, you should consider using a debt consolidation loan or debt settlement as a means of debt relief. However, you should also understand that more is involved in the process of paying off debts and staying that way.
Major lifestyle changes will need to be adopted, and these lifestyle changes will need to establish significantly less spending and significantly greater savings on your part. Savings is so important to the equation because it provides you with a source of cash other than credit cards that can be used for emergency situation. Emergencies do happen, and you have to create a fund to turn to so you don't have to pay for emergencies with credit.
If you are like most people who are struggling with credit card debt, you started making charges on your first credit card in college and you likely haven't been free of debt since that time. Your credit card balances reflect many long years of spending, and now it is simply time to buckle down and finally take action to pay those balances down once and for all.
Credit card consolidation loans and debt settlement can help, but you will also need to make significant lifestyle changes if you hope to achieve the coveted status of living free of credit card debt in the future.