I am attempting a candle no buy challenge for myself. This means that I will NOT buy any candles for a specified period.
(If you are not reading this post at www.howisavemoney.net or in your feed reader, it may have been stolen from my site.)
Currently I have 12 candles on the tv stand.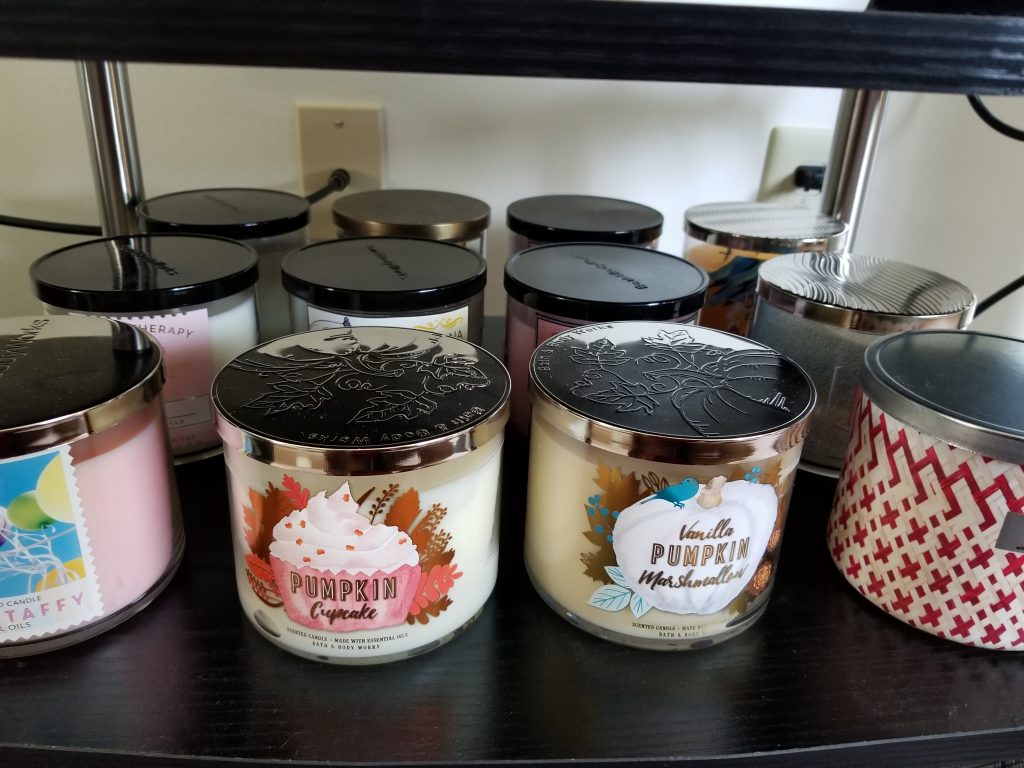 This is part of my collection which also includes:
-2 in bedrooms
-3 on the coffee table
-2 in the kitchen
-6 on a side table
This is not a large collection by any means, especially compared to some people who have hundreds. I just want to not have my candle collection become overwhelming.
For my no buy challenge I simply want to resist buying until the December sale at Bath and Body Works. This will be hard since that is almost 5 months so I will break it down as a monthly goal.
I will try to not order any candles every month and track my progress from there. Then in December I will be able to purchase when the candles are at the best sale prices of the year.