Pet food mats can be expensive. They are simply a mat placed under your pet's food bowl. This is to catch any scraps and prevent a mess.
So how do I save money on this item? Keep reading to find out!
(If you are not reading this post at www.howisavemoney.net or in your feed reader, it may have been stolen from my site.)
Microfiber towels
I save money on pet food mats by simply reusing items I already have. I use microfiber towels under my pet's food bowls. These catch water spills, stray kibble, and chunks of canned food as well.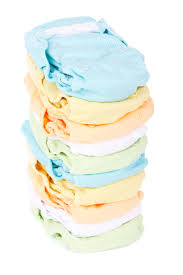 Instead of buying a pricey food mat I simply use a washable towel. I have a TON of microfiber towels that I got for a low price. These are great to clean the kitchen, bathroom, and other household spots.
I also place them under my pet's food and water bowls. When I notice they are getting dirty…usually about once a week, I will replace with new towels. I have a mesh basket that I toss all the towels in. This would include towels used for dry dusting, cleaning up spills, and other chores.
I usually have enough to do a load of laundry with just my microfiber towels. By using this I can save money and simply wash the used items with other similar ones.
How do you save money when it comes to your pets?